Recently, many foreign friends have been paying attention to the policy of coming to China. Now we have the latest information.
Necessary for the key enterprises of economy, trade, science and technology of the city to invite foreign management and technical personnel to come to China, they can apply to the district Prevention, Control and Command Office of the district where they are located, and the provincial foreign affairs Office will issue the invitation letter to China after the examination and verification according to the procedures.
Conditions for applying for express lanes
China has signed fast land agreement with seven countries, namely, South Korea, Germany, UK, France, Switzerland, Italy and Singapore.Employees from the seven countries will be qualified for the application if they are key members in such business sectors as commerce, logistics, manufacturing and technical services or they are working for major industrial companies and high-tech projects. They can apply for the fast lane after having been granted an Invitation Letter to China and a valid visa.
SMEs also can apply
Allowing more companies to apply for invitations to enter China. SMEs can submit applications through the District Virus Control Department.
Only companies that arrange charter flights can enjoy the fast track policy. Employees of companies that do not arrange charter flights will be quarantined for 14 days.The GZ government is discussing charter flights with foreign Chambers of commerce. SMEs enterprises can contact with foreign Chambers of commerce or large enterprises, can arrange charter flights.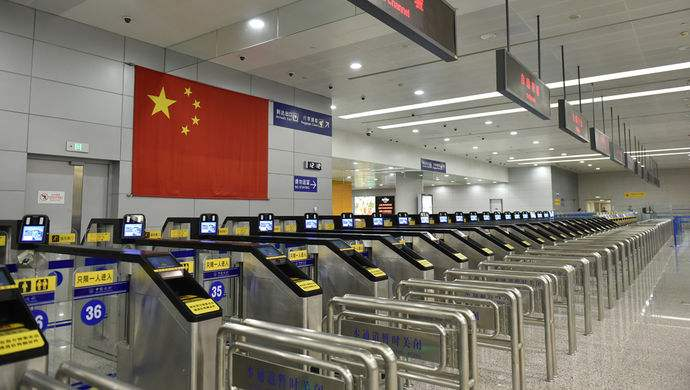 Successfully extend my visa, can I leave the Chinese mainland and then come back within the valid duration of stay?But you need to apply for an invitation letter before entering China. If you fail to apply for the invitation letter, you will have to wait for the Chinese mainland to reopen the border and return within the validity period of your visa I'm in overseas, how can I apply for visa to enter China?
According to the latest requirements,submit your visa application and obtain a valid visa result at your local Chinese embassy or consulate.

Apply for Visa Extension
You can apply for an extension of your visa at any time until the outbreak is over. Each extension of stay shall not exceed the length
Guangdong province is gradually easing the restrictions on foreigners coming to China. We will continue to pay attention to it and update it in time.